1940 German Luftwaffe Pilot tribute chronograph watch eaglemoss special edition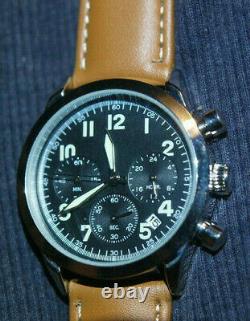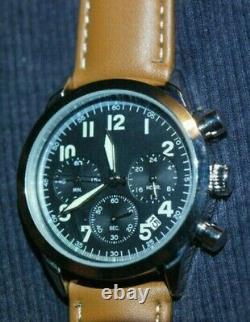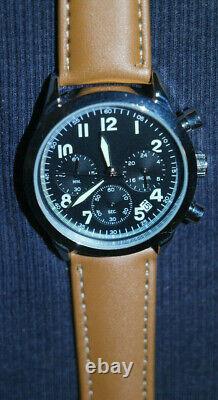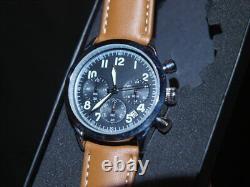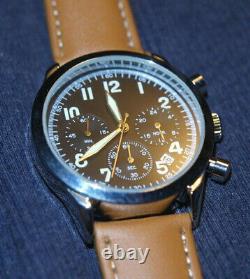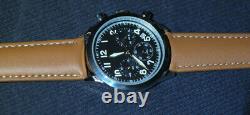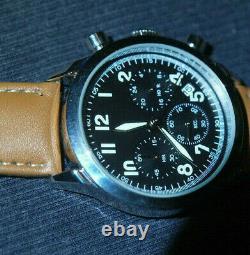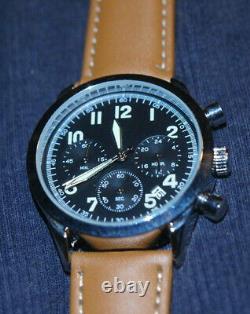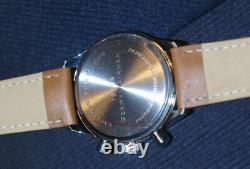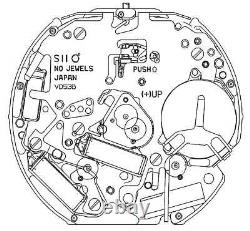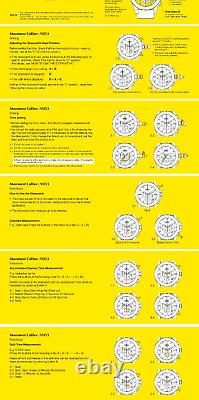 Eaglemoss military watch collection this was special edition no 10 , SE10. The last Special edition watch issued from Eaglemoss.
This is the genuine EagleMoss intended as Special Edition No 10 (NEVER RELEASED), and possibly never made available through conventional channels. You might have collection 1-100, and Special Editions 1-9, but it's unlikely you have finished your collection with SE10. Box had to be unsealed to put in a new battery. Quartz, small dials, buttons and date functions actually work unlike some that look similar. 1 dial is a 24hour clock other 2 are chronometer functions.
Uses popular Sunon PE90 movement so accurate and reliable. See instructions, last 2 photos, (as is uses the same movement), save or printout as is not included in box. Working tribute replica of a very expensive military watch using Sunon caliber. New battery will be fitted and the watch fully tested for 48 hours before posting.
The top button starts and stops the stopwatch. The bottom button allows you to to do split time. Press bottom button once to get split time. Press bottom button again to resume stopwatch counting.
To reset stop the stopwatch using top button and then reset it with the bottom button. To do a full reset and sync both the second and minute hands (refer to ADVANCED instructions included in box). It is done by pulling the crown out fully, then holding the bottom button for long time until both hands line up vertically at the 0 position, when close advance by 1 second increments using bottom button.
Once fully reset press crown back in fully. This model is one of the specials and is very rare and highly sought after hence reason it sells for considerably more than others.

---