German porcelain Serving bowl White Luftwaffa Military Mess hall Duisdorf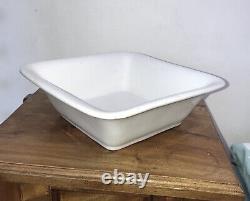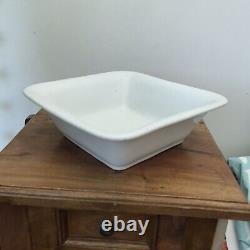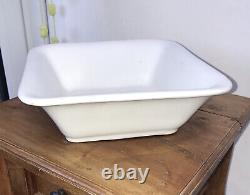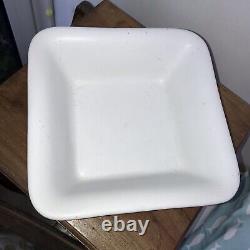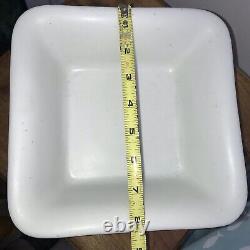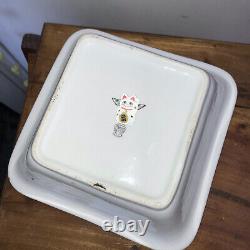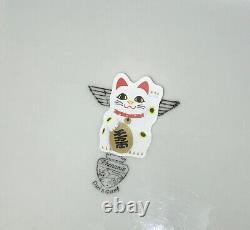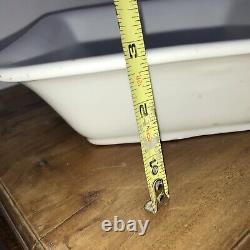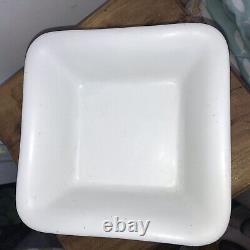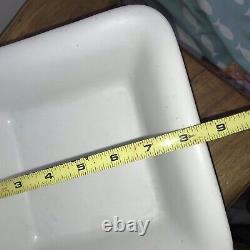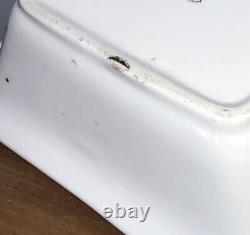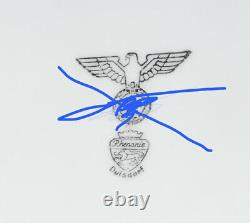 We are happy to offer for your consideration and antique World War II serving bowl. Mark on the bottom with the symbol of an eagle holding the German World War II flags. This is an extremely heavy piece that was used in dining halls during war times. Made for use by German French army. Made out of porcelain in a square shape with a rim on the upper edge. This piece was sourced in France in the south by the Alps. It is in very good antique commission. There is a black spot on the bottom that is part of the original production.
It has some light scratching and where to it because it was used during the war. It measures 9 inches across and 3 inches tall. Please feel free to ask any questions or ask for any additional pictures. We are happy to send you a picture of the hallmark on the bottom if you want to request it.
Please feel free to ask any questions. From our home in Flanders Franc yours.

---