ORIGINAL 1941 WW2 GERMAN ARMY WSS 6X30 fvs kf DIENSTGLAS BINOCULARS & STRAP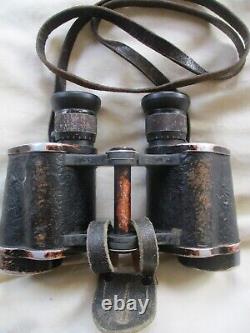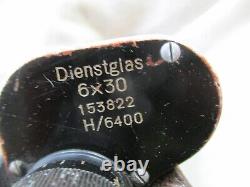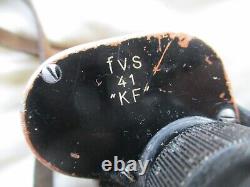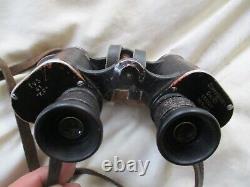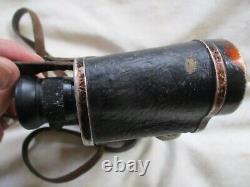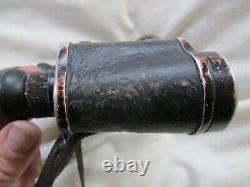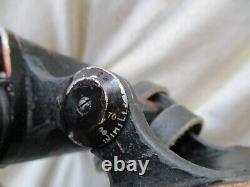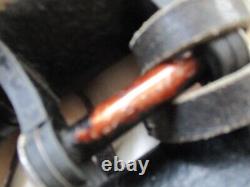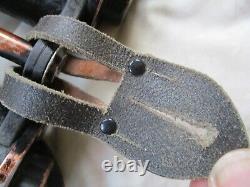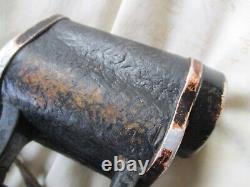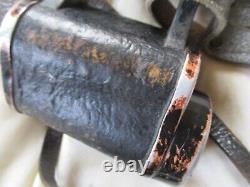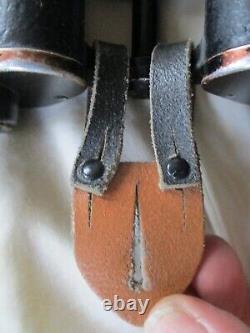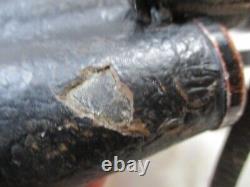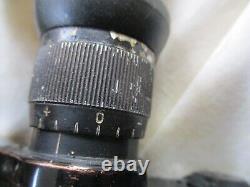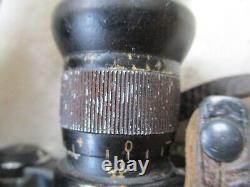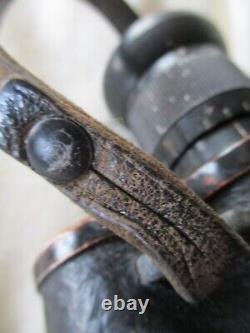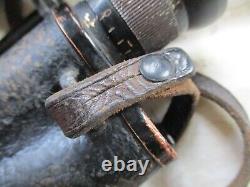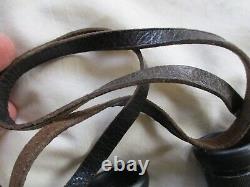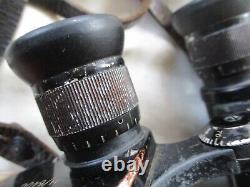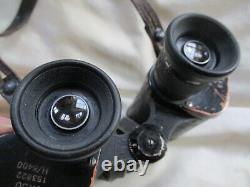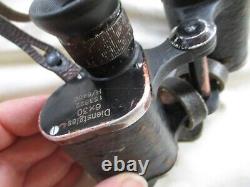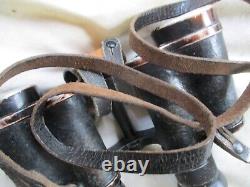 A ORIGINAL GENUINE WW2 GERMAN BINOCULARS. WW2 GERMAN ARMY - WSS ELITE - LUFT FJ FALLSCHIRMJAGER PARATROOPER 6 x 30 FVS " KF " Binoculars Dienstglas. Under the word Dienstglas (Service glasses) is the 6x30 magnification and under that the item serial number 153822 AND UNDER THAT NUMBER H/6400 AND OTHER SIDE HAS MAKER NAME FVS 41 FOR DATED MADE IN 1941, AND "KF". RIGHT LENS HAS THE GRATICULES IN IT FOR RANGE FINDING AND TARGET INDICATION.
CONDITION = VINTAGE CONDITION DISPLAY WELL IN COLLECTION OR MANNEQUINS, LENS NOT TO BAD FOR AGE AND FOCUS ALL OK. WITH ORIGINAL STRAP AS WELL.
IDEAL ON WW2 GERMAN OFFICER / NCO / PANZER / ELITE TROOPS / ARMY / FALLSCHIRMJAGER PARATROOPER / MANNEQUIN / DISPLAY.

---