ORIGINAL genuine WW2 GERMAN WH ARMY m42 former SINGLE DECAL HELMET NS68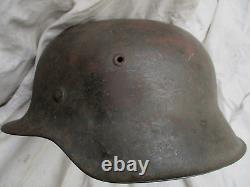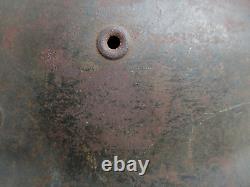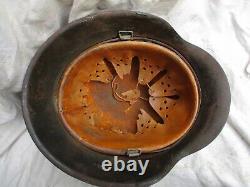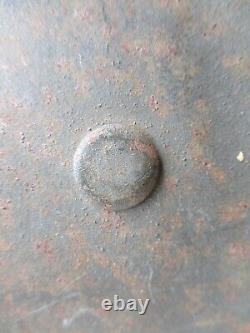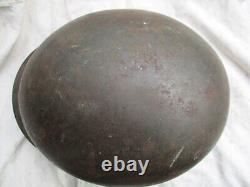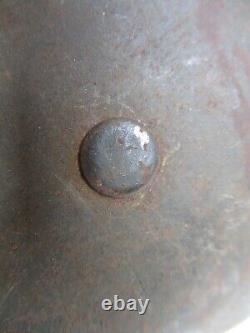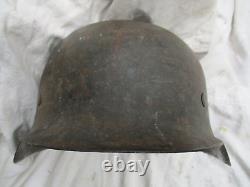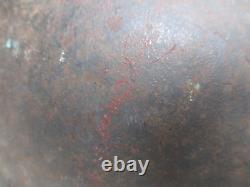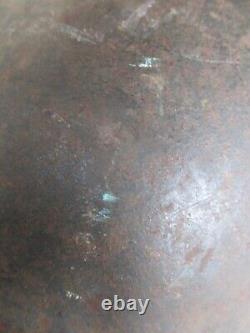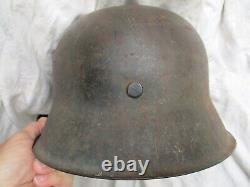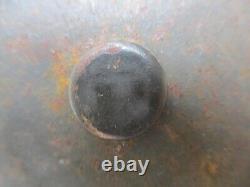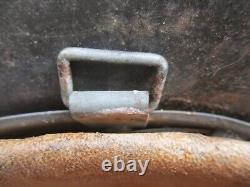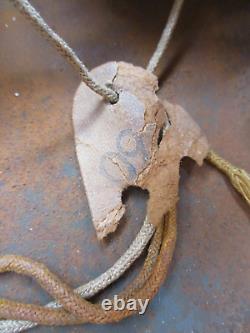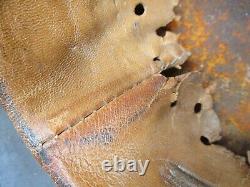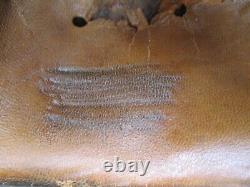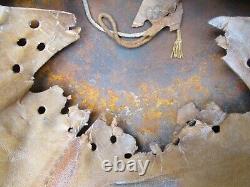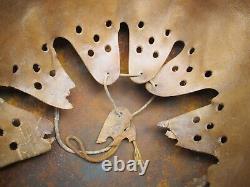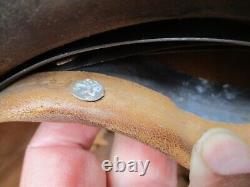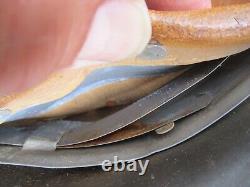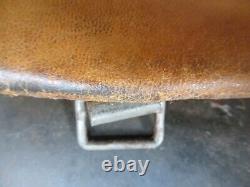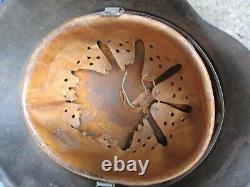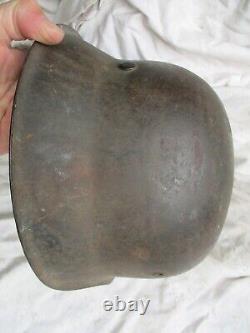 A ORIGINAL GENUINE WW2 GERMAN army WH M42 (model 42 - first came into service in 1942) STEEL COMBAT HELMET. ITS BEEN FORMER SINGLE DECAL ONE BUT THATS BEEN PERIOD REMOVED AS PER REGULATIONS SMALL TRACES OF IT CANS TILL BE SEEN UNDER MICROSCOPE. REAR SKIRT HAS MAKER LETTER CODE AND SIZE AND BATCH NUMBER = NS68 SO MAKER CODE NS AND SHELL SIZE 68CM.
ITS GOT THE LATER WAR THINNER FIELD GREY GREEN PAINT ON IT WITH IS ALL ORIGINAL AND RUST SHOWING THREW WITH AGE. LINER SIZE 60CM SO ITS A LARGE TO XL SIZE HEAD (IDEAL FOR A MANNEQUIN DISPLAY). Condition = VINTAGE 80 YEARS OLD. Its worn used, UNTOUCHED AS FOUND, its had single decal period removed as per regulations but still little chips of it can be seen under microscope, NO CHIN STRAP, INNER LENER HAS BEEN EATEN BY RODENT AND SOME NEWER RUST INSIDE FROM SHED STORAGE BY LOOKS OF IT N SMALL RED PAINT MARK, UNTOUCHED NEVER MESSED WITH BY DEALER ETC.. More items WW2 listed plEase take a look.

---