Ww2 German Rare Original CIVIL DEFENSE M34/M33 Helmet (M16 M17 M18 Shape)Police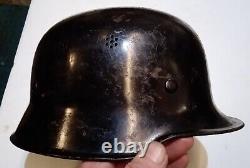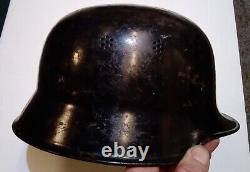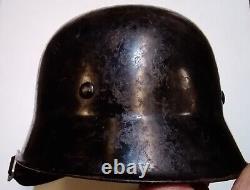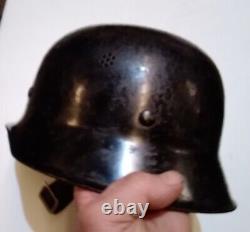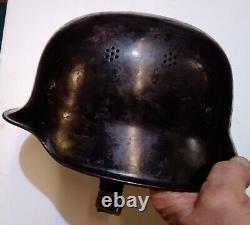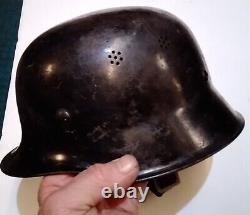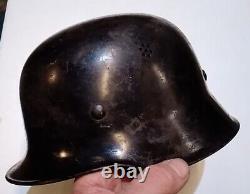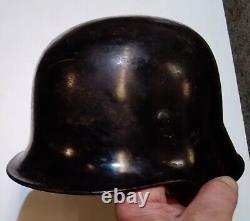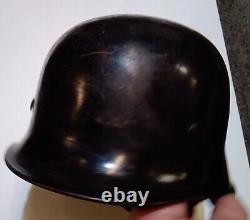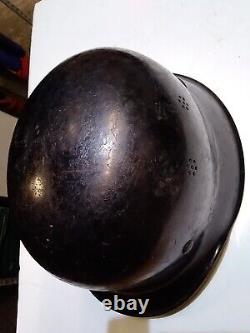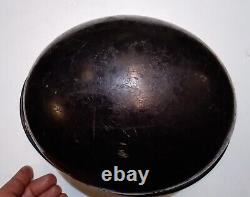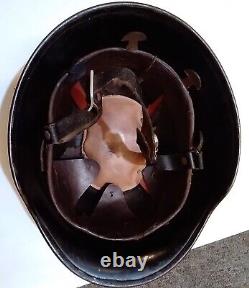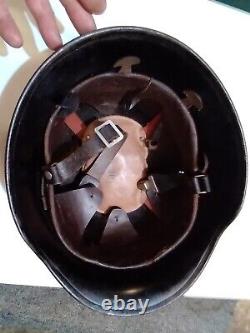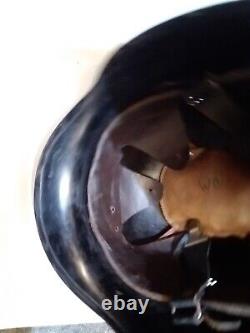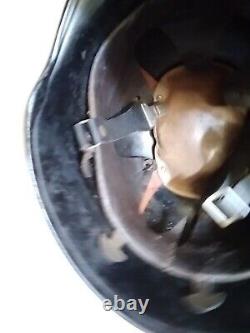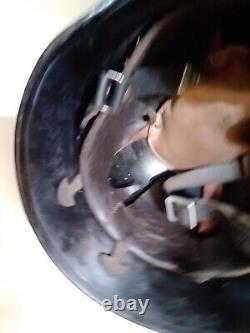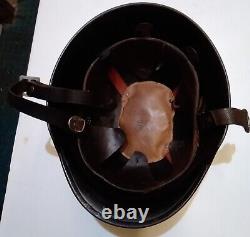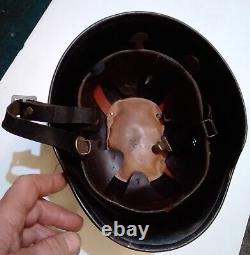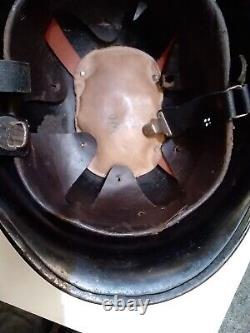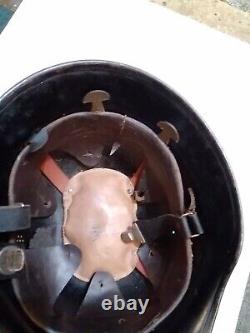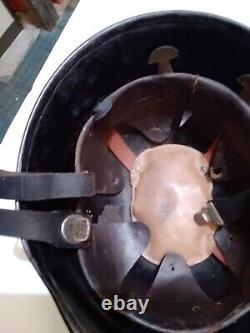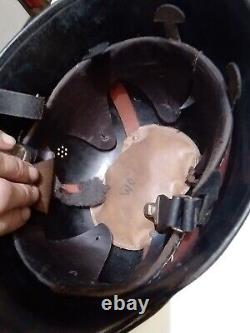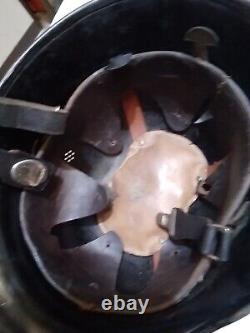 Chinstrap must be right as I've seen it on photos of other ones. I don't know about the liner, but it looks original. WW2 GERMAN RARE ORIGINAL must be an M34 / M33 HELMET, (M16 M17 M18 SHAPE). RARE TYPE OF WW2 HELMET. MADE ON TEMPLATE OF M17 HELMET. But the Civilian so METAL IS THINNER. & HAS DIFFERENT VENTILATION i. CONDITION: AS SEEN ON PHOTOS. German WW2 Civil Defense Police Helmet. Because they were black too.
Info below copied and pasted from the net. The helmets with "salt and pepper shaker" air vents (or a bunch of little holes in a circular pattern)... Weight helmets, not the heavier steel "combat" helmets.. Usually Police, Fire, Red Cross, etc.

---