WW2 Original German Luftwaffe Flight Calculator. Dated September 1940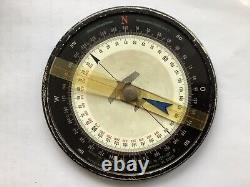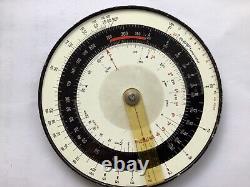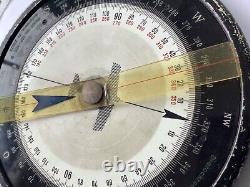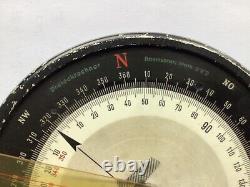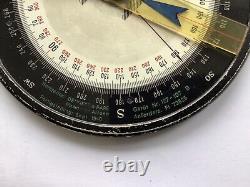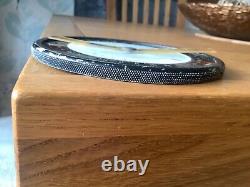 Original, complete WWII German Luftwaffe Dreieckrechner DR2 (Navigation Computer), Fl. This is the 1st model type of the navigation computer, which allowed the pilot or navigator to correctly calculate the aircraft's flight path using outside air temperature, path, speed, and current climb/decent. Used in almost every German aircraft throughout the war such as the Me109, Fw190, Me262, He-111, Ju-88, Ju-87. WWII GERMAN LUFTWAFFE DREIECKRECHNER PLATH DR2 - FLIGHT CALCULATOR - DATED SEPTEMBER 1940.
Excellent condition with minor crack in one of the Perspex direction arms and they are slightly raised and not flat to the dial face as shown in the photo but this does not hinder the smooth operation of the indicator arms and they do go flat and clip under the metal casing and still move freely.

---